Beach Playa Mesa del Mar and Playa El Pris
The village of Mesa del Mar with the evenly called beach Playa Mesa del Mar and Playa El Pris is right between El Sauzal and El Pris. Directly attached to the flat rock formation a big seawater pool was made accessible with a ladder. The beach itself is further to the left and you can reach it by using the pedestrian tunnel.
The beach
It is a marvellous beach with black volcanic sand and the seawater is crystal clear. The beach is mainly visited by locals.The little bay is quite protected, so there are usually only smaller waves - which is great for swimming. During the weekends on holidays a lot of the canaric families come here for enjoy a day at the beach, so if you arrive late, there might only be some space left at the seawater pool.
Suitability for children
The beach is very suitable for children.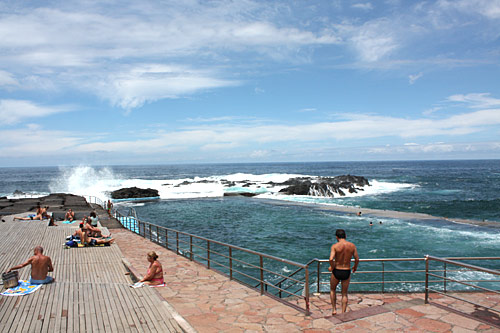 Watersports
Swimming and snorkeling

Restaurants
At the end of the beach you find a restaurant.

Mesa del Mar
Mesa del Mar means "Table of the sea", which probably derived from the very flat rock formation on sea level. Playa del Mesa is the main beach of Tacaronte.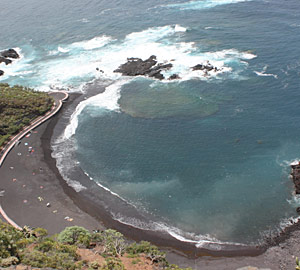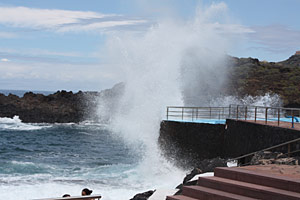 A day at the beach here is recommendable also because of the good restaurant on-location.
Further beaches in vicinity:
Distances