The climate in Tenerife
The island offers a pleasant climate all year round.
Tenerife is situated in the middle of the trade wind, with the result that the island has a mild and sunny climate all year round. This climate is perfect for holidays no matter which season. The mild temperatures range, depending the season. In winter the temperatures go down to approx. 18 degrees and in summer they go up to about 30 degrees. Due to the different microclimate zones, this Canary Island shows another landscape every few kilometers. This climate is perfect for bathing holidays all year round. Even if there is no sun at your holiday home, just drive a few kilometers and you will get to a sunny sandy beach.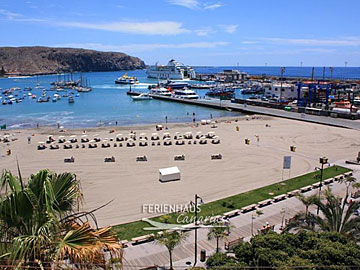 Sun and climate in the winter months
When the weather at home gets bad, grey and rainy, about 4 to 5 million holidaymakers come to Tenerife. The reason for this is obvious. The volcanic island is located off the coast of Morocco and the Western Sahara. This influences the climate also in the winter months and is the reason for a mild and sunny climate between November and April. The different climatic zones of Tenerife offer the right climate for everyone. For hikers they offer pleasant temperatures at higher altitudes and warm temperatures on the coast for those who love the sun and the beach.
Sun and climate in the summer months
In the summer months, the temperature is betweeen 28 and 30 degrees, sometimes a little bit warmer or colder. The warmest month is August. Whereas the evenings in winter can get a bit colder, the evenings in summer are comfortably warm. However, it is not muggy. Because of the sea breeze, the temperature just feels pleasant. Enjoy the sunny climate of Tenerife in your holiday house.