Tenerife landscape
The landscapes of Tenerife are fascinating and breathtaking at the same time.
On the Spanish island, off the African coast, everyone gets his money worth. There are rocky beaches, which partly consist of real volcanic stone, as well as pebble or sandy beaches.
You can make an excursion to the popular volcano El Teide, which is the highest mountain of Spain, or you can sunbathe, swim, or just relax at the sandy beaches.
The island has so many different landscapes. There are beautiful palm trees and plants in the cities, whereas the rural area has unvegetated and barren landscape, which is nevertheless fascinating.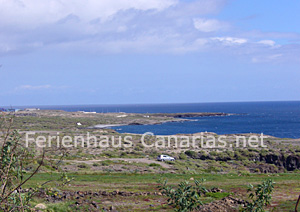 Tenerife has much more to offer than sandy beaches

Tenerife is a holiday island which has so much to offer, especially due to its landscape. There is for example the Anaga mountain range, which extends over the north-east, the meadows of gold poppies near Arico, which are incredibly beautiful, and the Teno mountain range from where, in some places, you have a fantastic view of the neighbouring island La Gomera.
The island has also highlights to offer, such as the already mentioned volcano El Teide, the Cañada landscape or the volcanic crater called "Caldera de las Cañadas" which is definitely worth a visit.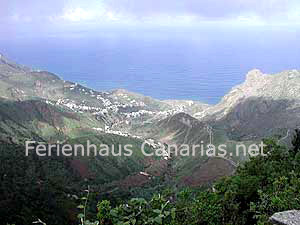 The landscapes in Tenerife are so different and diverse because of its different vegetation.
If it is hard to decide where to spend the next holiday, you should keep Tenerife in mind, because it's worth a trip and everyone gets his money worth.

Slide show around the island of Tenerife