Your specialist for Tenerife
Since more than 17 years on site in Tenerife with personal consultation.
Wide range of holiday accommodations
Over 500 holiday apartments and holiday houses in Tenerife
Personal advice
Any questions? Just call
+49 (0)8677 409 97 30
Tenerife Holiday Homes | Holiday Apartments, Villas and Houses on Tenerife
Find Holiday Apartments and Houses on Tenerife now!
Find your individual holiday house, villas or apartment for your vacation on the Canary Island of Tenerife.
Whether you want a luxury vacation or reasonable and good holiday homes - we know many of our properties personally and checked their price-performance ratio. We can give you all needed information so the holiday house, villa or apartment in Tenerife fulfils your expectations! We are at your contact point for any questions and information.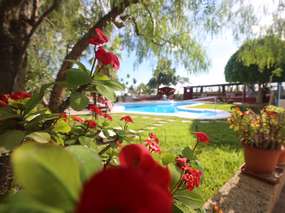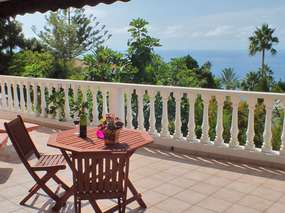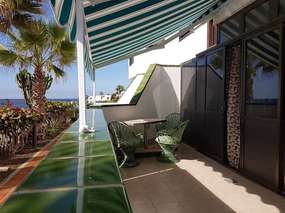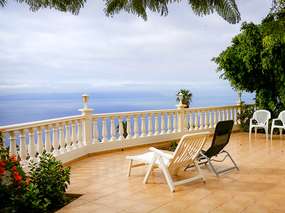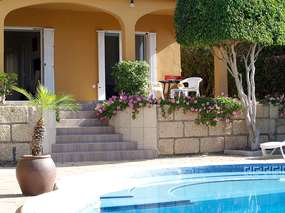 Our Service:
With over 17 years of experience we work successfully as a holiday accommodation agency on Tenerife. Seated in Tenerife we can provide an exclusive service and will find a nice and suited accommodation for you on Tenerife.
At tenerife.ferienhaus-canarias.net you will find a wide range of holiday apartments, holiday houses and Fincas. In the South or North, close to the ocean or up in the mountains, holiday houses with pools and exclusive villas - whatever your requirements for the perfect holiday are - can be found quickly and easliy right here.
Advantages you have by booking with us:
holiday accommodations selected with care and engagement
The accomodations get verified regulary and many of them are well known by us
Our team is always in close and permanent contact with the owners of the houses, fincas and apartments
Friendly service and just a call/mail away
Consulting service
Truly relaxing holidays – this is how holidays should be!
---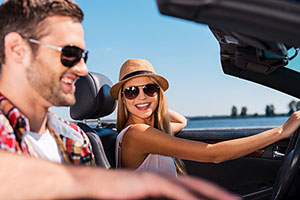 A cheap rental car!
We are glad to help you with finding a car rental service which can provide you with a car. You will not leave any places on the island undiscovered. Individual holidays guaranteed.
You are independent and mobile. You will find beautiful places along the way, where you can stop and enjoy the moment. There are many places like this in Teneife.
Especially in the main travel period it is favourable to have booked a rental car in advance. You will save money and nerves. As requiered you can pick up your rental car directly at the airport.
---
Tenerife varied and full of contrasts
Tenerife has an area of 2.057km² and is the biggest island of the Canary Islands. The island has about 700.000 inhabitants and was first mentioned by the Roman writer Pilinius. In 25 B.C., the Phoenicians settled the "Happy Islands". Also the famous traveller Alexander von Humboldt once called especially the Orotavatal, near Puerto de la Cruz the most beautiful valley of the world.
Away from tourism, you can get to know Tenerife as a fascinating island of light and natural quietness.
► The South of Tenerife - calm sandy beaches with their vivid waves are perfect to relax and for taking a refreshing swim in the Atlantic Ocean.
► The North of Tenerife - has a wonderful green landscape. Attractive coasts, unspoilt ravines and picturesque volcanic landscapes invite you to go hiking and to explore.
Tenerife – From the beach to the Teide
Mount "Pico deTeide" is with 3,718 meters the highest volcano in Tenerife in the Canary Islands and the highest point in Spain. It is a UNESCO world heritage and it is one of the highest mountains in the world which you can climb.
---
Large selection of Holiday Apartments, Holiday Houses, Fincas, Villas and Country Hotels in Tenerife
Our individual holiday accommodations:
Whatever your requirements for the perfect holiday are - we offer you a wide range of different accommodations. Many of them are well known by our team which allows us to meet wishes and preferences of the customers.
Spacious Fincas with a wonderful view on the blue ocean, in the middle of a green paradise with palm trees and forests ...and perhaps a nice pool where you can refresh yourself?
Open Beachhouses with direct access to the beach?
A comfortable, cute holiday apartment, perfect for spending some time with your familiy. Central but also quiet and away from mass tourism. Close to the beach? Air conditioning? Internet? Barbeque? Cot? Animals?
All what you want for your perfect holidays, you will find it here…
---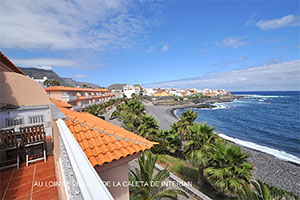 How can you find your perfect holiday accommodation?
When you are looking for your holiday accommodation, first of all you should value your personal wishes and preferences. Keep in mind that aspects like area, comfort, accessibility or isolation have at least the same importance than aspects like the price, size and availability.
Enjoy the sun and the beach, relax, spent some time with your family or do some activities like climbing, golfing, snorkelling or surfing – all this activities are offered at the island at different places.
All accommodations offered by us, have fair prices with fair conditions, cleanness and quality - they can be found quickly and easily right here.
Your dream vacation in Tenerife
The canary island Tenerife - a paradise for "everybody"
Tenerife – a sunny volcanic Island in the Atlantic Ocean right before the African coast, invites people from all over the world for holidays in paradise where life is an adventure and full of joy. All thoughout the year you will find a beautiful countryside and a unique varity of flowers and animals, rocks and mountains.
Tenerife offers something for everybody and any budget. Over the last years, Tenerife became a famous and popular holiday destination for Germans and other Europeans.
Tenerife offers many exciting things:
Beautiful beaches
Hiking routes into the nature, to the mountain region of the Teide
Waves sparkling in the sunlight which please every surfer's heart
Wonderful underwater scenery for divers
Tenerife as a cultural hotspot
Nature, culture, quietness and action things which are easy to combine in Tenerife. Ferienhaus Canarias invites you to spent relaxing holidays at the biggest island with 2.057km² of the Canary Islands . It is the biggest island but it is still only a little spot at the world map. This makes it to a unique and really special holiday destination.
Tenerife can easily be described as the "Island of Bliss". You will get inspired of it's beauty and of it's very special mediterran atmosphere.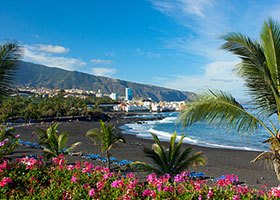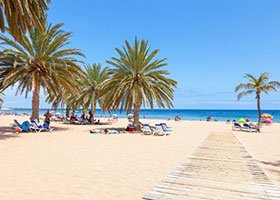 Beautiful countrysides
Unforgetable sunsets
White and black volcanic sand beaches
Palm trees, forests and mountains
Hiking, climbing
Attractive costlines
Bizzare volcano landscapes
Sun bathing
Cycling and Biking
Surfing, Kiting
Diving, Snorkelling
...
And don't forget to try the orginal canarian delicacies like Gofio, Papas with Mojo verde and Mojo rojo or rabbit prepared by the local kitchen.
Churches and cathedrals in the middle of the mountains and old little villages will make you feel like travelling into the past. Discover the unique landscape of different types and it's locals!
Vacation experience from the sea up to the sky on the sunny island of Tenerife ...
Find now holiday apartments and hosues in Tenerife!
---
Any questions about an apartment or a holiday home in Tenerife?
Don't hesitate to contakt us! We look forward to your mail or call! Through years of experience and the personal contact with our landlords we will be able to find the right accommodation for your needs.
Look forward to a relaxing holiday in Tenerife!
Your Holiday-House-Canarias Team