Playa de la Tejita - wide sand beach near El Médano with nudist zone
Playa de la Tejita is a sand beach at the foot of the Montaña Roja westward El Médano with a nudist beach zone.

The beach
Playa de la Tejita is a light nature beach in the middle of a nature reserve. One part of the Playa de la Tejita is a nudist beach. This part is situated directly at the foot of the reddishly shimmering hill and can be reached by a small path. The beach is popular by both, tourists and local people.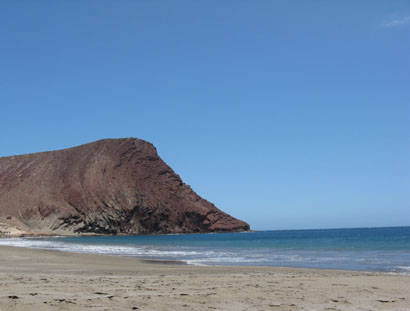 Child-friendliness
Yes, although sometimes the sea is very stormy

Water sports
Not known

Restaurants
A small kiosk (incl. beach lounger renting) is directly before the entrance to the nudist beach.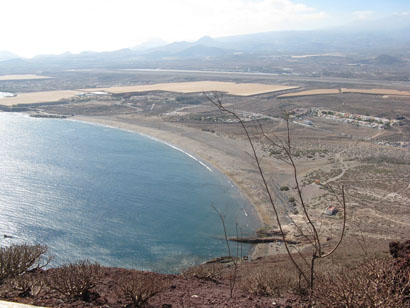 The town of El Médano
The coastal town El Médano has grown tremendously over the past 20 years. One of the reasons is the fact that this place has the best conditions for wind and kite surfing.
Here you will find a lot of surf shops and surf schools. But this place is also perfect for ramblers and those hungry for the sun. Around both Plazas of El Médano and the long promenade there are a lot of small bars and restaurants, but also clubs and pubs - everything you need in the evenings to make party. There are also some excellent restaurants for real gourmets.
Further beaches in vicinity:
Distances