TF1229
Apartment with Sea View Terrace & Pool - Playa La Arena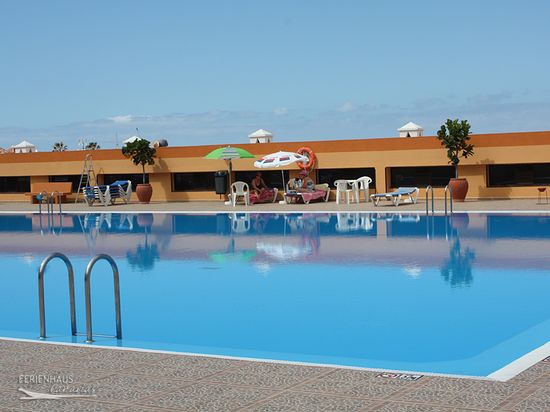 Tenerife south La Arena
2 bedrooms with bathroom
Occupancy up to 4 People
Living about ca. 60 m²
Minimum stay: as of 7 nights
Community pool
Internet
SAT-TV
Washing machine
Microwave
Lift
This property isn´t available anymore!
The following properties might be a nice choice as well!
Holiday studio - climbing region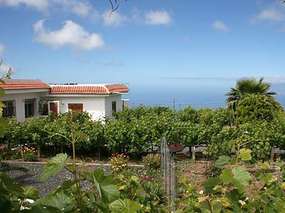 4 People
30 m²
from 25,00€
Reasonable studio at the seaside
2 People
33 m²
from 32,00€
Finca Studio Los Menores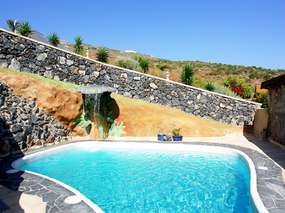 2 People
20 m²
from 35,00€
1 bedroom apt on wellness finca
3 People
55 m²
from 36,00€
Holiday apartment in Arico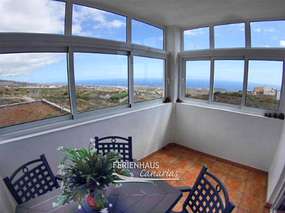 4 People
70 m²
from 38,00€
Studio - Finca La Paz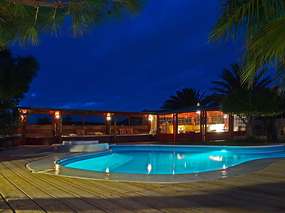 2 People
20 m²
from 38,00€
Finca apartment in Arico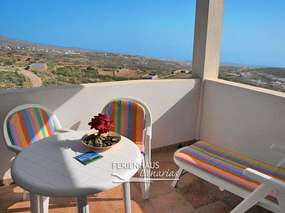 4 People
70 m²
from 38,00€
Bungalow at the sea - El Poris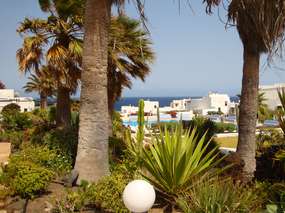 3 People
58 m²
from 44,00€
Flat 2 bed rooms close to the beach
4 People
55 m²
from 44,00€
Property description
This apartement with a wonderful sea view is located in Playa La Arena (Puerto Santiago) at the southwest coast of Tenerife. It is perfect for family holidays with children or long-term stayers. The building includes a nice pool area, which consists of a big pool, a children's pool, terrace and sun loungers.

The estate lies in opposite of the sea and it is just a short walk to the beach, shops, doctors, restaurants and everything else you need. Playa La Arena belongs to the sunny southwest coast and is near Los Gigantes. There is a diving school which is interesting for divers. The fact, that it is not a big city but still offers everything you need, is the reason why especially long-term tourists in Tenerife love this village.


Pool and children's pool
Central but still quiet location with a wonderful sea view
Only a 3-minutes-walk to the beach
Modern furnishing
Lift available
Sat-TV
Washing machine
Features
Living room:
WiFi
Television
German TV programs
SAT-TV Satelite
Kitchen:
Microwave
Coffee machine
Toaster
Electric kettle
Oven
Stove with 4 plates
Fridge
Freezer
Dishtowels
Bedroom:
Double bed 150x200 cm
2x Single bed
Bed linen
Bathroom:
Shower
Bidet
Hair dryer
Hand / bath towels
Motto/ suitable for:
Children welcome
Family holiday
Diving holiday
Beach holiday
Long-term holiday
Outdoor facility:
Community pool
Children's pool
Terrace
Garden furniture
Sun lounger
Lift
Sea view
Generally:
Washing machine
Public parking
Garage for a fee
Equipment
This apartment is called an Atico, which means that the apartment is on the top floor (6th floor, lift available) with fantastic views and silence. It is modernly furnished and contains a living room with an open kitchen. The L-shaped terrace is directed to the beach (southeast). Therefore you can enjoy the sun almost the whole day. There are sun loungers and garden furniture. A small part of the terrace is shielded with a pergola from the opposite building. As a result it is hidden from views.


Nearby beaches
The beach is nearly right on your doorstep.


Feedback-Apartment with Sea View Terrace & Pool - Playa La Arena/ tenerife south west
Feedback from Hans-Bernhard from Lathen / Germany, written on 01/29/2015
We were satisfied, because everything was like expected, the apartment was on the 6th floor with a great sea view from the east and from the south side. The lessor was friendly and we got for a 2€ extra fee a day a garage place.

The accommodation was beautiful and met my expectations
The property was described well and correctly.
Yes, I would book again with Ferienhaus Canarias

Feedback from Barbara from Winterthur / Switzerland, written on 01/28/2015
The sea view from the terrace was great and the elected interior of the apartment nice. For an extra fee we could use a spot in the garage and didn´t have to search a parking spot outside of the housing area.
We can just recomment this flat.

The accommodation was beautiful and met my expectations
The property was described well and correctly.
Yes, I would book again with Ferienhaus Canarias

Feedback from Heinrich from Erftstadt / Germany, written on 01/18/2015
The lessor was friendly and everything was perfect and clean, we felt like home and treated everything like that as well.
We had a great time, the location is quiet and like in the discription said is everything right around the corner and with the bus, we used often, you can gain everything easily.
I am 80 years old and 2-3 busstations away we found a nice hiking way along Santiago Del Teide back in the valley.

Restaurant just around the corner "Domingo"
15 minutes walk way to Los Gigantes Casa Pedro offers a great view, they are friendly and have godd spanish dishes.

The accommodation was beautiful and met my expectations
The property was described well and correctly.
Yes, I would book again with Ferienhaus Canarias

Feedback from Klaus from Wunstorf / Germany, written on 04/01/2014
The landlord only speaks spanish, but she is really nice and uncomplicated.
The apartment is like the discription of the object is written, well equipped and neat.

The accommodation was beautiful and met my expectations
The property was described well and correctly.
Yes, I would book again with Ferienhaus Canarias