Language trip Tenerife - when learning becomes a holiday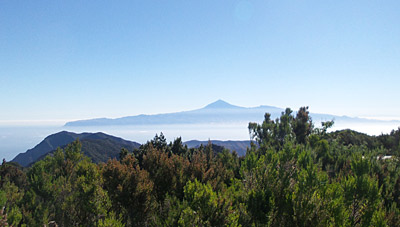 There are so many different ways to spend your holidays: Taking a tour with your bicycle or motor bike, to a cruise, or just take your caravan. But you could also to a package holiday or a language trip to many holiday destinations in the world.
Reasons for a language trip
The last possibility is very popular to improve the language skills, the knowledge about the country and to learn about the culture of the holiday destination. You can do language trips to many cities all over the world. Most of the time you go to the language class every day and in your free time you discover the country and meet the locals. You will improve you language skills every day and it will be easier for you to talk. Very popular are language trips to English speaking counties because it is the business language worldwide. But more and more people like to learn the language of their favourite holiday destination which can be Italy, Scandinavia or France. There are also a few language schools on Tenerife. Who does a short trip to Tenerife could do a language class at BLA! (Babel Language Academy) in El Medano. A small language class can already be taken on our website on "Spanish for beginner's...."
More language schools:
Public language school in Los Cristianos
Public language school in Puerto de La Cruz
Quijote-language school in Puerto de la Cruz
Language school Tenerife in Puerto de la Cruz and Costa Adeje
Language trips in Spanish speaking countries
Also Spanish speaking countries are a popular destination for students. Spanish gets spoken in many countries all over the world so you have enough destinations to choose from. Besides the Spanish mainland, also the Canary Islands or Middle and South America are popular for Spanish students. If you want to stay in the same time zone you should go to Spain. If you want to travel but not too far from home, you should choose the Canary Islands. And if you want to stay further away you should choose South or Middle America.
Adventure language trip
One is for sure: This trip will be an adventure! Especially if you choose an accommodation to live with a host family. In the host family you will learn the language but also a lot about the life, the food and the character of the country. In the end of the vacation you will proably be able to use your new learned language skills and talk to the locals in Spanish. This is a very intensive way to learn about a country, its locals, and culture.