Penthouse apartment 3 bedrooms - Playa San Juan, Tenerife south-west
Property description
Spacious living room with pleasant ambience
Wonderful sea view, sunniest climatic zone
Huge terrace with furniture
Good equipment
Washing machine for a charge
5 min to the beach
No mass tourism
1 cot available
Free Internet offers the Beachrestaurant Marlin
Bed linen, towels, tea- and bath towels are available
A hired car is recommended, but not absolutely necessary.
The penthouse apartment with a huge terrace on the 3rd floor, directly opposite the sea, provides sun from dusk till dawn. When it's not cloudy, you can even see the neighbouring island La Gomera, and you can enjoy colourful sunsets.
The popular fishing town Playa San Juan with little tourism is located at the sunny south-west coast of Tenerife.
Although the town has been growing over the years, the centre around the plaza and at the seaside remained unspoiled. Holidays in Playa San Juan means to experience the locals and their way of life. You can do this when you go shopping, in bars, cafés or, of course, at one of the fiestas (parties) which are typical for the Canary Islands. Sometimes you can hear Germans or English talking, but there are not much tourists in Playa San Juan. There are a lot of restaurants, several shops and a huge sandy beach with a small port near the house.

Equipment
The apartment disposes of 3 bedrooms and a big living room, a fitted kitchen, 2 bathrooms and a nice roof terrace.
Each bedroom has a double bed.
Both bathrooms have a shower, a washbasin and a WC. Bedlinen, towels, bath and tea towels are there, too.
In the kitchen, you have an electric cooker, fridge-freezer, coffee machine, toaster, crockery etc.
The partly roofed terrace has garden furniture, sun loungers and a fantastic view of the sea.

***** Note *****
14 days minimum booking time at Christmas time.


Nearby restaurants and shops
In the town you can visit a lot of very good fish restaurants, restaurants, bars and shops. You can buy the bread for your breakfast every day just around the corner.
Feedback - Penthouse apartment 3 bedrooms - Playa San Juan, Tenerife south-west
Feedback from A. Schneider from Mannheim / Germany, written on 12/16/2011
Dear Mrs. Hoffmann,
we wanted to give you a short feedback of the apartment:
The terrace is huge and the sea view great!
The service (changing of the towels and waste disposal) is above average!
The place isn´t touristy at all, beautiful promenade, excellent restaurant (Marsalla).
We will certainly come back!
Feedback from Rüdiger from München / Germany, written on 10/13/2011
Beautiful apartment, dream-like terrace, very good furnishing, calm. Excellent service concerning cleaning and towels etc. The automatic sunblind, the plants on the terrace and its furnishing are perfect. Señora Cande and her "chica" are very friendly and helpful.
Nearby beaches
The sea with its huge sandy beach and with view of the fishing boats of San Juan, is only 300m away. It's directly in front of you.
_Playa de San Juan - Strand , etwa 700 Meter entfernt
Playa de San Juan beach, with fine sands and crystal clear waters in San Juan in the southwest of Tenerifa
_Playa Alcala - Strand, rund 3 km entfernt
In Alcala and nearby coast region you will find several small, natural bays. Playa de Alcala itself is situated near the Plaza of Alcala.
_Playa Abama - Strand, rund 4 km entfernt
Playa Abama Beach is considered as the most beautiful beach of the South-West coast and is situated near Playa San Juan. Playa Abama Beach can only be reached by foot.
_Playa la Arena - Strand, rund 7 km entfernt
Playa la Arena offers very fine black volcanic sand. The wheather here is great since there are no clouds almost all the time.
_Playa Abajo - Strand, rund 10 km entfernt
Playa Abajo in the South of Tenerife is a newly designed sand beach in Callao Salvaje with fine sand and sheltered bay. Your holiday house with pool near the beach von Callao Salvaje.
_Playa de Paraiso - El Roque - Strand , rund 13 km entfernt
Playa El Roque beach in Playa Paraiso is visited almost only by locals.
_Playa el Roque - Strand , rund 13 km entfernt
Playa El Roque in Playa Paraiso is surrouded by huge flat rocks which are perfect for sun bathing
_Playa Diego de Hernandez - Strand , rund 14 km entfernt
The beach Playa Diego de Hernandez is reachable over a marvellous and romantic hiking trail along the coast.
_Playa El Puertito - Strand , rund 15 km entfernt
Playa el Puertito is a small, ist ein kleiner, rustic an d natural beach which is mainly used by locals
Detailed price information:
Price per night for 6 People

01. Jan
to
20. Dec
1. week per day
99,00€
each additional day
94,00€
21. Dec
to
31. Dec
1. week per day
99,00€
each additional day
94,10€

In the daily price are included:


additional costs of 29,00€
as well as bed linen, hand, bath and
dish towels

Minimum stay

This property can only be booked as from 7 nights.
Arrival and departure possible every day.

Further charges

Internet access not available
Cot
free of charge
Pets not available

Possible discounts:

Long-term discount 10% from 60 days of holiday period

Possible additional costs on location

Additional costs on location can arise according to use and customer requests. This can include for example a child highchair, use of an additional heating or air conditioner, pool/jacuzzi heating or the like. Please find details in the descriptions of the objects.
Propertis of the same landlord - Holidays with friends
If you want to spend your holidays together with friends, colleagues or your family you have the possibility to book the following property in the in the nearby:
2 br apartment in Playa San Juan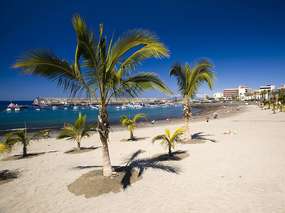 4 People
55 m²



Apartment with sea view
4 People
75 m²



Apartment with sea view balcony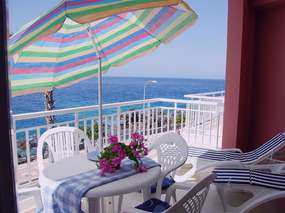 2 People
60 m²



apartment with view of the sea
2 People
55 m²



Apartments in Playa San Juan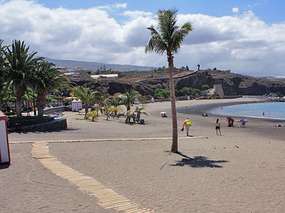 4 People
70 m²



Apt 3 bedrooms - Playa La Arena
5 People
90 m²



Apt in Playa San Juan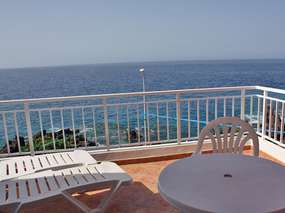 3 People
55 m²



Apt in Playa San Juan
4 People
60 m²



Holiday apt in Playa San Juan
2 People
50 m²



Holiday apts in Playa San Juan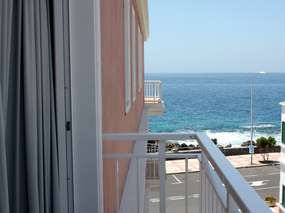 2 People
50 m²



Penthouse apartment Playa San Juan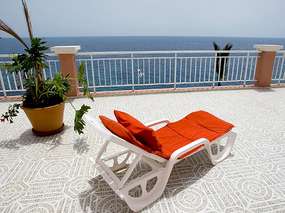 5 People
75 m²